Recently, especially in the distribution field, all kinds of products have been on the path to increasing variety and small quantity. Of course, there is still a growing need for small lots of Film Package. At OSP, to meet this need, we can handle 300 to 500 x 2,000m for convex ring printing and 1,000m for shrink. Digital printing equipment is also available for a wide variety of small lots, so we can make the best suggestion upon request.
Introducing the strengths of Film Package.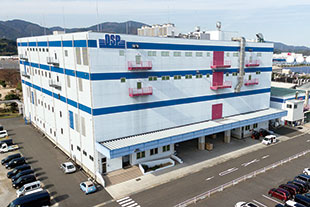 Production base (Moji factory)
There is an Irum designated factory on the vast site in Kyushu and Moji. All the machines necessary for producing Film Package are gathered there wherein skilled producers are there to handle your important products.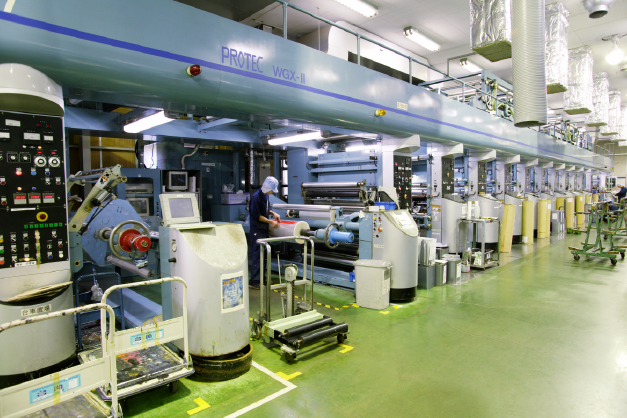 Gravure Rotary Press / Rotary Letter Press
Boasting the gravure rotary 9-color printing press and rotary letter printing press which we use for correspondance. The wide range of customer needs are met from small lots to large lots.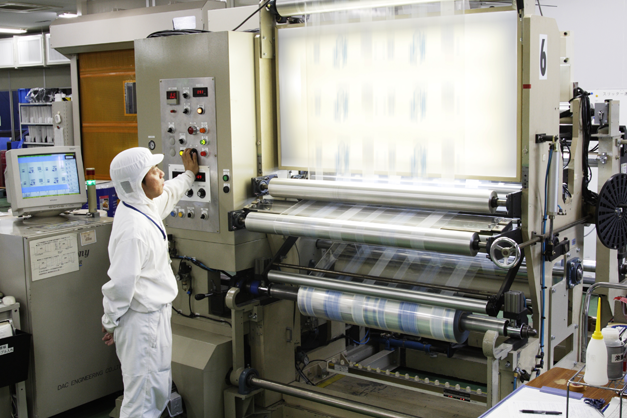 Film Inspection Machine
Introducing inspection machines that detect and identify defects such as fish eyes, foreign objects, holes, voids, and distortions that occur in the film manufacturing process. The quality of important products ordered from customers are checked properly.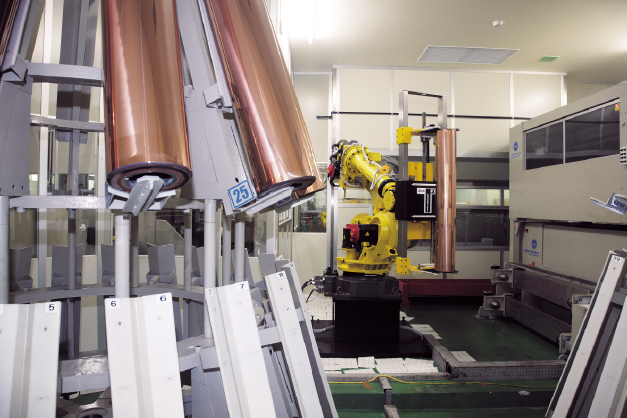 Plate Printing Equipment
It has a fully automatic gravure printing plate production line and printing plate equipment by CTP for resin plates used for convex wheels.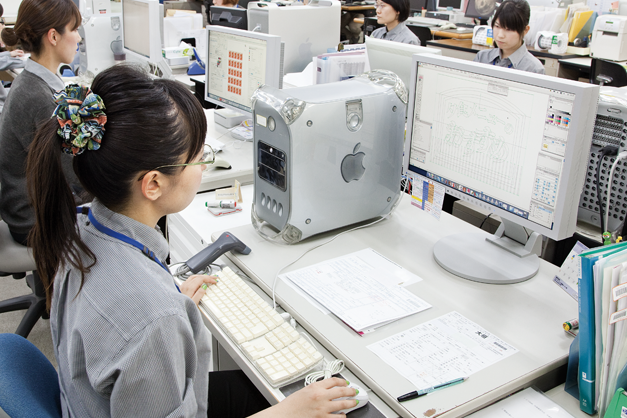 From design to plate making
OSP is also focused on plate making from the design necessary to create Film Package. Set your mind at ease and leave it to the film product specialists and knowledgeable operators of Film Package.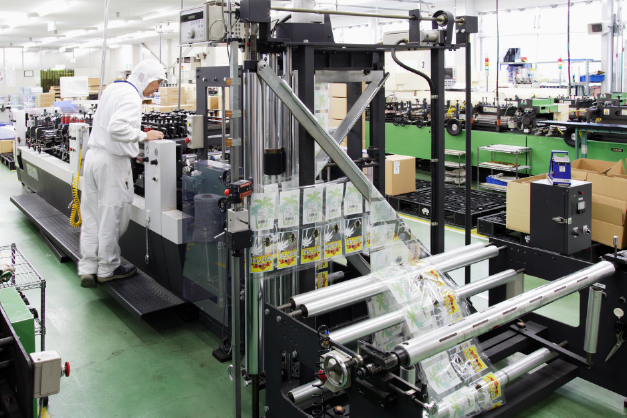 Bag Manufacturing Machine
Used in a wide range of fields, not only for food packaging but also for daily necessities such as detergents, [Bags] with various shapes and functions is made at high speed and high quality.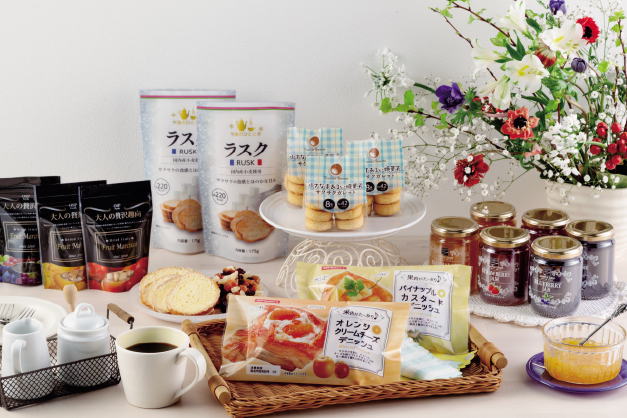 For small lots
OSP Film Package are mainly small lots. You can use it more conveniently with the help of a convex wheel printing machine / digital printing machine.